Items API
Items API is the fast, simple and powerful way to embed Learnosity assessments into your app. Access the power of all our Assessment APIs and store your content in the cloud automatically. Easily load Learnosity's assessment player - customized or out of the box - or render individual items wherever you choose.
View docs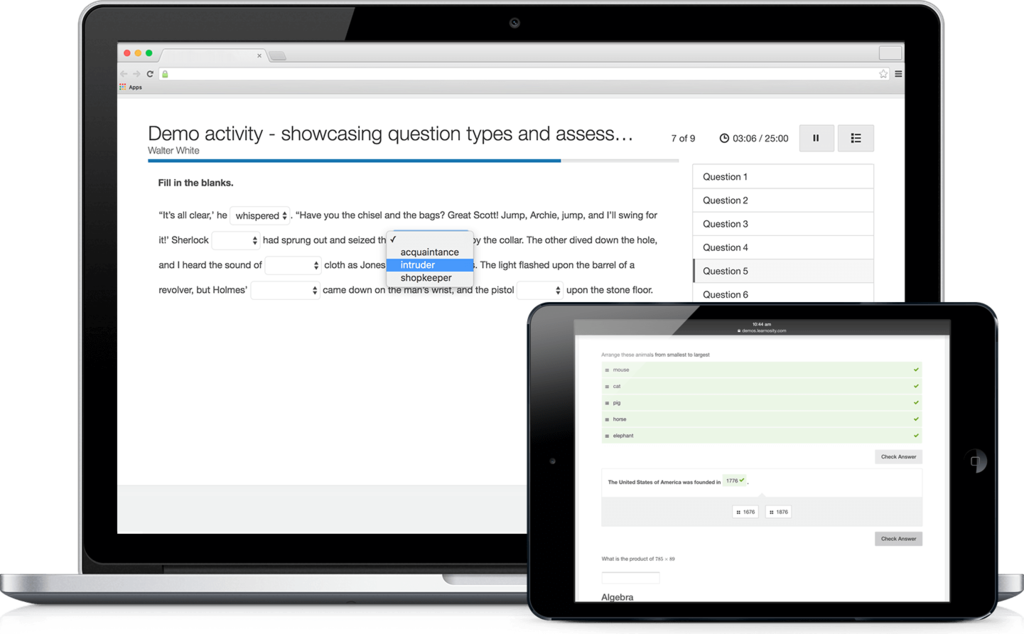 Storing your own data? Lower-level APIs support this workflow, too.
Questions API
Questions API displays questions anywhere in your pages and manages their data and behavior. The full functionality is available via Items API with cloud storage, or standalone using data from your own data store.
View docs
Assess API
Assess API is the brains behind Learnosity's self-contained assessment UI. Furnish question and item data from your database, or configure via Items API to customize the UI to your liking.
View docs