Reports API
Reports API provides a flexible set of embeddable reports for exploring assessment results in-browser. View detailed responses, course progress and assessment outcomes, and retrieve the raw JSON data for fully customizable reporting views.
View docs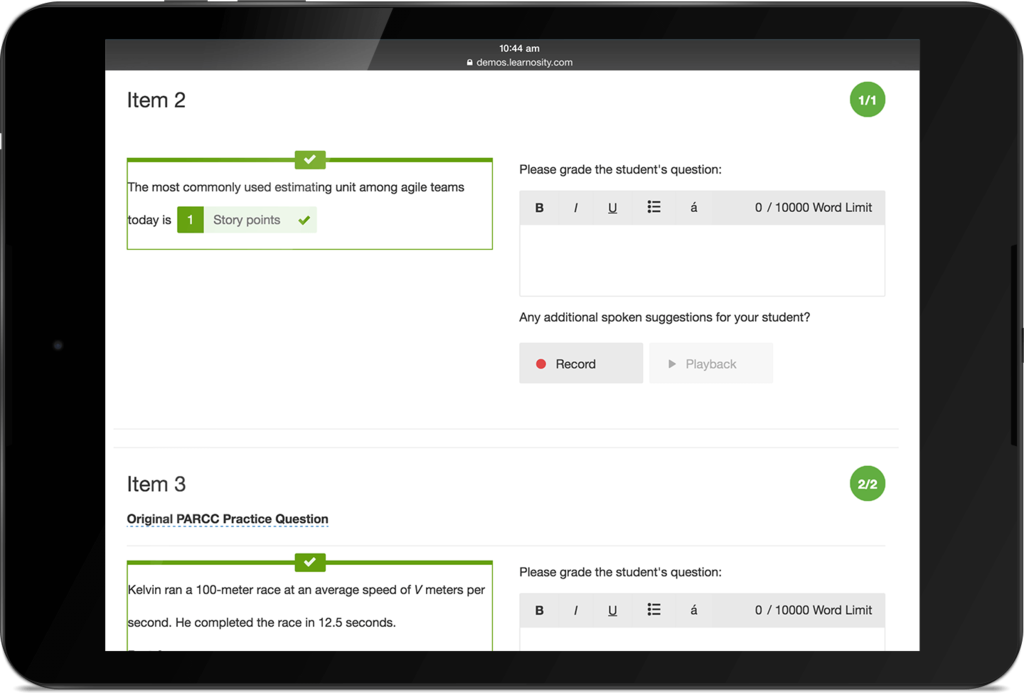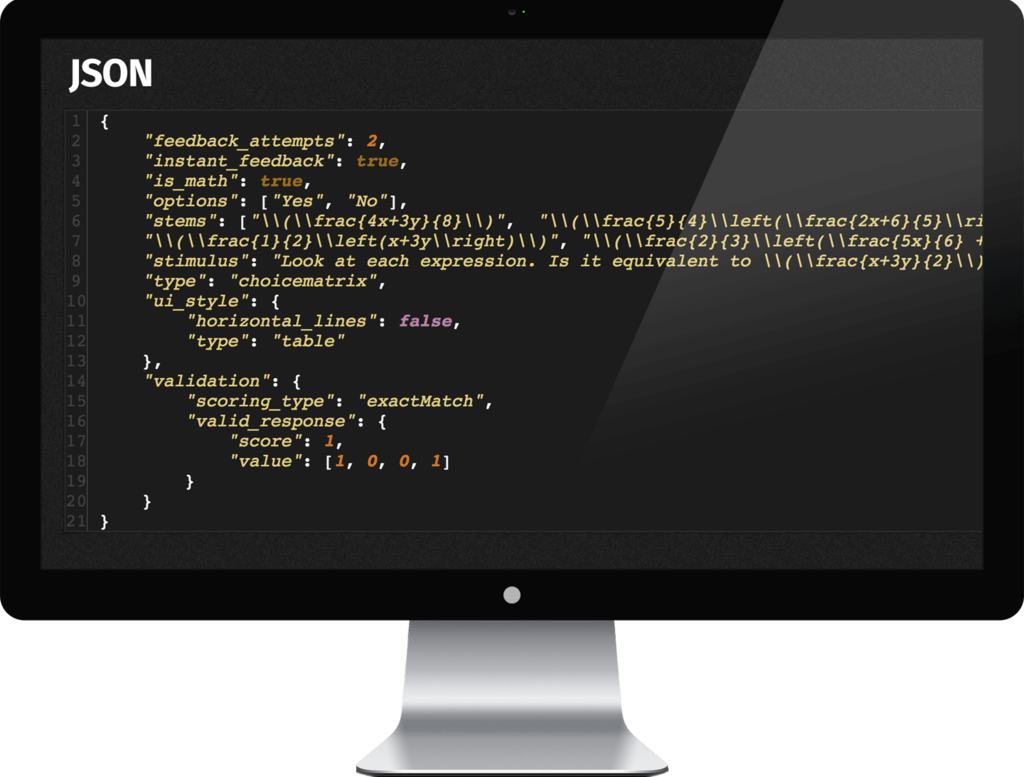 Data API
Data API is the server-side API for full programmatic access to your Learnosity assessment data. Fetch all the information you need for rich analytics and fully customized reporting.
View docs
Events API
Events API is a robust eventbus for tracking detailed user events whenever and wherever they occur in assessments and content. Subscribe to built-in UI events and publish custom messages to any Learnosity application.
View docs